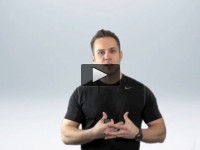 Jeremy Weiss has just released the 3rd and final video of his 3-part mini-series on off-ice training for hockey. This video might be the most useful of the series!! You can check it out here:
In this video, Jeremy discusses Nutrition for Hockey. He not only outlines WHY proper fueling is so important for athletes, but he also shows you HOW to design and create your OWN meal plan.
Check it out:
PS – The S3 Formula, begins accepting registrations this Sunday. I'll keep you updated on the details as they become available to me.