Should kids train for strength?
By Fred Pletsch
Oct 30, 2001, 11:10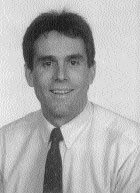 Fred Pletsch

Owen Nolan of the now-Denver Nordiques is a red-light flashing testament to the power and value of strength training for hockey.
The 23-year old right winger, a native of Belfast, Northern Ireland, rediscovered his scoring touch in the abbreviated 1995 NHL season. After rededicating himself at the gymnasium last summer, Nolan finished tied for third in goal scoring this year, with 30 markers in 46 games.
The erstwhile Quebec sniper was first introduced to the benefits of strength training as a Junior player at a gym in Cornwall, Ontario, soon after the Nordiques made him the #1 overall selection in the 1990 NHL draft.
Bill Kennedy, who owns Maximum Fitness in Cornwall and a kinesiology degree from the University of Windsor, is often asked at what age young hockey players can undertake a strength training regimen.
"There are misconceptions about strength training that some parents need to have cleared up," says Kennedy, who was shocked by Nolan's poor fitness and strength levels when the Nordiques appointed him to supervise the program of their then 18-year-old hockey prodigy.
The first misconception is that weight training will stunt a teen athlete's growth.
"A person is basically overloading muscles when they are strength training, so you're doing the same thing as when you're doing wind sprints on the ice or a set of leg presses in the gym," states Kennedy. "This overload causes the muscles to grow larger in order to handle the stress placed on them."
The long bones of adolescents—for example, the left femurs—are not fully formed, and contain growth plates which allow the bone to grow longer and increase height. "Studies show that hormones cause that bone to close off prematurely," explains Kennedy. "Excessive use of anabolic steroids could very realistically cause that bone to mature before its time, and you would actually wind up with a much shorter athlete. I think that's where the misconception started.
"Hormones are also stimulated from a vigorous strength training program, but in minute amounts, and the effects on stunting the growth of an individual is very minimal and is greatly exaggerated."
Fear of injury is another concern that parents must overcome before allowing their teenager to start lifting.
"There is a lot of potential there for injuries to soft tissues, ligaments, tendons and bones," acknowledges Kennedy. "But the individual must be made aware of this potential for harm so they can approach their training program in a mature manner, under qualified instruction and supervision. If a person is doing what they're supposed to be doing in the weight room, the chances of injuring themselves is relatively low compared to (the risk in) a competitive game."
Maturity is the key
So when can kids start working out? Well, the determining factor when assessing a hockey player's readiness for strength training is maturity.
"Fifteen is probably a good general benchmark for when an athlete could start a program and derive benefits from it," Kennedy believes. "There must be a guided approach, with instruction from a qualified person before any program is started. And it should be monitored closely."
There have been instances where athletes as young as 12 have benefited immensely from a strength training program.
"What you have to consider is if the teenager is capable of handling that type of training—not only physically, but emotionally as well. Are they mature enough to have the dedication to go into a gym and actually do their strength training, as opposed to horsing around and running the risk of injuring themselves?"
Beginners are going to see improvement in strength by working out once a week, but three times weekly is ideal, according to Kennedy.
"That schedule allows a day off between sessions for muscle tissue to repair itself and grow."
Many hockey players will bulk up in the summer, but slowly see their strength gains eroded over the course of the following competitive season.
"Teenagers don't have a lot of time to spend in the gym during a season if they're practicing three or four times a week and playing a couple of games," admits Kennedy. "It's what we call a maintenance program. Getting to the gym once or twice a week for 45 minutes to an hour is more than adequate to maintain your strength, or minimize the rate you're going to lose it through inactivity."
Hockey's explosion in popularity in the 1990s means a multitude of opportunities from the collegiate and Major Junior levels right through to Europe, the minor pro levels and the NHL. Serious players now realize that, more than just playing the sport, they have to get into the gym and actually get stronger in order to be competitive.
Not everyone is blessed with the natural talent of an Owen Nolan. But strength training, introduced at the proper age and monitored correctly, can make you a more complete and powerful player.
Fred Pletsch is a veteran OHL and AHL broadcaster who currently covers the Cornwall Aces for CJFS radio.
This first appeared in the 08/1995 issue of Hockey Player Magazine®
© Copyright 1991-2001 Hockey Player® and Hockey Player Magazine®