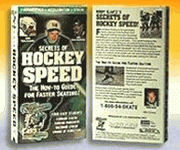 <a href="https://www.e-junkie.com/ecom/gb.php?c=cart&cl=108814&ejc=2″ target="ej_ejc" onClick="javascript:return EJEJC_lc(this);"><img src="http://www.e-junkie.com/ej/ej_view_cart.gif" border="0″ alt="View Cart"/></a>
<script language="javascript" type="text/javascript">
<!–
function EJEJC_lc(th) { return false; }
// –>
</script>
<script src='http://www.e-junkie.com/ecom/box.js' type='text/javascript'></script>
<a href="https://www.e-junkie.com/ecom/gb.php?c=cart&cl=108814&ejc=2″ target="ej_ejc" onClick="javascript:return EJEJC_lc(this);"><img src="http://www.e-junkie.com/ej/ej_view_cart.gif" border="0″ alt="View Cart"/></a><script language="javascript" type="text/javascript"><!–function EJEJC_lc(th) { return false; }// –></script><script src='http://www.e-junkie.com/ecom/box.js' type='text/javascript'></script>
From North America to Europe, Robby Glantz continues to be hockey's most requested skating instructor. His innovative methods for teaching the foundations for speed are used by players at all levels — from youth hockey to the pros. Now these same techniques are available to you in his first instructional videotape; the first video to truly detail the step-by-step methods that will generate top speed. And with demonstrations from NHLers Tony Granato and Steve Dechesne, easy-to-grasp terminology, and creative camera angles, you are sure to learn what it takes to attain that extra step you have always been looking for. Available on DVD.
Vol. 1 Highlights Include:
• Breakdown of all stride techniques
• Backwards skating movement
• How to increase your stride
• Acceleration while turning
• Edgework and counterbalancing
• Explode in your starts
• Plus, much more!

About Robby Glantz Robby's resume includes: Power Skating Coach for the NHL's Los Angeles Kings and Atlanta Thrashers. Robby has worked with players in the Chicago Blackhawks organization … and Swedish Champs Malmo, the German National Teams and numerous pro and youth hockey teams worldwide. He is the first power skating coach ever hired by the hockey associations of Germany, Norway and Switzerland, and is the power skating expert for Hockey Player Magazine. Robby specializes in teaching and motivating youth hockey players worldwide to skate quicker, faster and stronger.