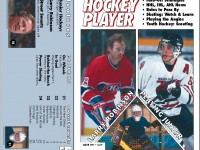 By Sam Laskaris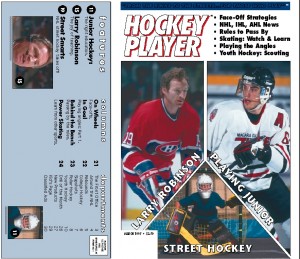 Decisions, decisions, decisions. Everybody has to make them. Some are fairly simple, like what to have for dinner. Others, however, are much more complex.
Each year many American teenagers who play hockey at elite levels have a tough decision to make: should they remain in the States and try to garner a university scholarship, or should they venture north and attempt to crack the roster of a Major Junior club in the Canadian Hockey League? The CHL, an umbrella organization that includes the Western, Ontario and Quebec Major Junior circuits, is often thought of as a natural step for Canadian youngsters pursuing hockey careers. But for Americans, the college-or-Canada decision is often one of the toughest of their lives.
Colleges and universities offer education and hockey side by side, but Canadian Junior teams offer a brand of hockey that many view as closer to the NHL's, and therefore exactly the kind of education an aspiring pro hockey player needs most.
During the season, Junior teams play a 66-game schedule within their own regional league, with the best squads then going on to compete each May in the three-league Memorial Cup tournament—the annual championship of the CHL. American college teams generally play about half that many games prior to the NCAA National Championship tournament.
Two high-profile youngsters who have taken the Junior route are Jason Bonsignore of Rochester, NY, and Jamie Langenbrunner of Cloquet, MN. Bonsignore skates for the Ontario Hockey League's Sudbury Wolves, while Langenbrunner works his magic with the OHL's Peterborough Petes.
His path was clear
Bonsignore, a 6-foot, 215-pound center, is in his third OHL campaign. Though more than 20 US colleges and universities had expressed a potential interest in his services by the time he was in the 10th grade, Bonsignore was already well aware of the path he wanted to take.
"Obviously it was something pushed on me from different people," says Bonsignore, whose influences included his agent Pat Morris, and Ray Maluta, a former Boston Bruin who was his high school coach. "In my opinion, though, I always wanted to play Major Junior hockey in Canada."
When he was 16, Bonsignore, whose play has earned him comparisons to Pittsburgh Penguins star Mario Lemieux, packed his bags and did just that. "I wasn't developing like I wanted to in Rochester," says Bonsignore, who was selected in the first round, fourth overall, by the Edmonton Oilers in last year's NHL Entry Draft. "And I wasn't being pushed to."
Though he was going up against players as many as four years older than him, Bonsignore, at age 15, was the leading scorer of a high school league in his hometown.
The thought of continuing to play against inferior competition didn't appeal to the well-spoken and mature Bonsignore, who turns 19 in April. "I couldn't play college for another two years," says Bonsignore, who began his OHL career with the Newmarket Royals and was traded to Niagara Falls near the midway point of last season. "Besides, I always thought the (CHL) was the best developmental league."
Despite the relative proximity of the two countries, Bonsignore believes that not all aspiring American players are aware of the options available in the Great White North.
"A lot of the higher profile kids realize it," says Bonsignore, who represented the US at the past two world junior hockey championships, held last year in the Czech Republic and this year in Alberta, Canada. "Even in Rochester (about a 90-minute drive to the Canadian border) you'd figure a lot of kids would realize what the OHL is all about it. But they don't."
Based on his experiences, Bonsignore said he'd highly recommend the CHL. "If I was going to give advice to younger players, I'd say if you can, play Major Junior hockey. It prepares you really well for the NHL. It's a similar style to the NHL. Plus you're wearing half the face mask (as opposed to the full face shield worn in the college ranks). And the rules are more like those in the NHL."
Even the hard facts of life in Junior hockey are more like those in the bigs. Witness that Bonsignore, traded from Niagra Falls to Sudbury on January 10th, is already playing for his third team in as many years.
Though it was his goal to play in the OHL, Bonsignore admits he had a few fears when he first joined the league. "It enters any American kid's mind on how they will adjust. There's a lot of different things you have to get used to. You do get the odd joke about being American, but it's all in good fun."
Dallas said "Canada"
As for Langenbrunner, he's believed to be the first native of Minnesota to play in the OHL. And he admits he probably wouldn't have done so without the strong urging of the brass of the Dallas Stars, the club which selected him in the second round, 35th overall, in the 1993 NHL Entry Draft.
"If you grow up playing hockey in Minnesota, you just hope you get to go on and play college," says Langenbrunner, who accumulated 89 points (27 goals, 62 assists) in only 27 games during his junior season at Cloquet High School. "That's what I thought I'd do."
Dallas officials, however, had different plans for the high-scoring center whom they hope will be a future Star—pun intended.
"They kind of said to me it would be better for me to go play in Canada," recalls Langenbrunner, who inked a four-year deal (plus an option year) with Dallas shortly after being drafted. "My parents were supportive of anything I'd do. We talked about it a lot. The final decision, though, was mine."
Langenbrunner agreed to join the OHL Petes—Peterborough general manager Jeff Twohey is also a scout for Dallas, hence the connection—even though he didn't know what he was getting himself into.
"I had no clue what was available in Canada," says the 6-foot, 185-pound center. "I hadn't heard a thing about Canada. I'd guess there's a lot of guys now in the States in the same situation. But there's also more and more guys who know what's going on up here."
Langenbrunner, 19, is now glad he made the move. "If I had stayed, I would have had to play another year of high school hockey," he says. "I didn't want to do that. And I'm happy now with the way things have turned out. In the OHL, there's more games than in college. That's a definite advantage. And the style of play here is different. It's more of an NHL style. In college it's more of a skating style."
It didn't take Langenbrunner long to adjust to Peterbor-ough. "It's like home for most of the season," he says of the city, located about 100 miles northeast of Toronto. "I miss my family and friends a lot. But I've got a lot of friends here now."
Like Bonsignore, Langenbrunner remembers spending many sleepless nights thinking about his decision to play junior hockey in Canada. "There (were) definitely times when I wondered if I did the right thing," he says. "We didn't have a good team last year."
The Petes, one of the most successful and tradition-rich Junior franchises, suffered one of their worst seasons in their history in 1993/94. A year after they captured the OHL championship and advanced to the Memorial Cup final, the Petes posted a dismal 15-41-10 record.
In the over-all standings of the 16-team league, Peterborough finished ahead of only the Newmarket Royals, who registered a 9-47-10 mark. Langenbrunner led his team in scoring, though, collecting 91 points (33 goals, 58 assists) in 62 contests.
CHL an inter-national draw
American teenagers aren't the only foreigners on Canadian Junior teams. Most of the clubs also have one or two players from overseas. Prior to 1992, squads were allowed to entice as many imports as they wanted. But now, with the CHL Import Draft in place, there are restrictions. One rule is that a club cannot have more than two imports (excluding Americans) on its roster.
In the Import Draft, held during the summer, each CHL club can select only one player. During the 1994 draft, players were chosen from the Czech Republic, Kazakhastan, Russia, Italy, Germany, Slovakia, Ukraine, Belarus, Poland and Sweden.
Since a lot of these draft picks are based on hunches from contacts overseas, they often don't pan out. And sometimes players are just unwilling to relocate to North America.
Two players who have made the move, and believe they have bettered themselves by doing so, are Zdenek Nedved and Ivan Salon. Nedved is a third-year right winger with the OHL's Sudbury Wolves while Salon, a left winger, is in his second season with the WHL's Saskatoon Blades.
Nedved, who des-pite popular belief is not related to New York Rangers center Petr Nedved, was born in the former Czechoslovakia. He decided to come to Canada because he felt his chances of being drafted by an NHL club would be enhanced by being in North America.
During his OHL rookie campaign, Nedved was hampered by injuries and played sparingly, appearing in only 18 games. While scoring just 12 points in those few games, scouts with the Toronto Maple Leafs obviously saw some potential. Toronto chose Nedved in the fifth round of the 1993 NHL Entry Draft.
By chalking up 100 points (50 goals, 50 assists) last season, Nedved proved the Maple Leafs had made a wise selection. He's also putting up huge numbers this season, and developing to a degree he didn't think would be possible back in his homeland.
"In Czechoslo-vakia I just played the technical part of the game," Nedved says. "Now I've learned to play defensively, attack more and play harder."
As for Salon, he gave up a position with Poprad, a professional squad in the Czech Elite League to play Junior hockey in Canada. Salon joined Poprad at age 16 and played two seasons with the pro club, collecting a paycheck of almost $500 per month.
Salon had also made some appearances with the Czechoslovakian national team. But when his home country officially split into two nations (the Czech Republic and Slovakia), Salon, who is from Slovakia, didn't see himself having an international future. Though the Czech Republic had a national side, Slovakia didn't.
Though he wasn't drafted after his first WHL season, Salon believes his chances of getting picked this year are greater than they would have been if he had stayed home.
"When I was growing up, I thought we had the (world's) best hockey in Czechoslovakia," he says. "As you get older, you see things differently. Now generally I think the best hockey is in Canada."
A sentiment that is obviously shared by the American teenage players—and other players from around the world—who choose to develop their skills in Canada's Major Junior leagues.
Sam Laskaris is a freelance sportswriter in Toronto.
This first appeared in the 03/1995 issue of Hockey Player Magazine®
© Copyright 1991-2011 Hockey Player® and Hockey Player Magazine®