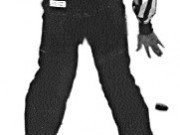 DROP THE PUCK!
Getting started in hockey
By Bettina Young Prochnow
Oct 31, 2001, 16:35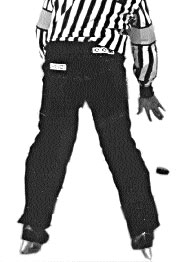 ©BBS
Hockey is in everyone's face—from the rinks to the streets to the TV set. Is it any wonder that the question on everyone's lips is "Where and how do I join up?"
If ice hockey is your game—or you want it to be—take a ride to your nearest rink. There you will find programs for the novice skater, for new players, and for more experienced ones. Posted somewhere at the icehouse will be the local hockey bulletin board, with practice schedules, pictures, upcoming tournaments and other information about teams that play there.
With a glance at the practice schedule, a future hockey-parent might see Midgets are scheduled for the ice at 10 PM Tuesday nights. Pretty late for a bunch of little kids, you think to yourself! When you check out the upcoming tournaments, you see a trip planned for out of state. That's probably going to cost quite a bit for the "road" team. One look at the pro shop, and the price of skates, and you're probably rethinking this whole idea.
But your child is more wide-eyed than ever, and asking when does he or she get to skate?
Suddenly the bottom corner info on the in-house league catches your eye, and you get a chance to come up for air. An in-house league can't be too expensive, can it?
Welcome to hockey. Midgets are players who are 16 and 17 years old; Mites are under 8, and yes, practices can be very late or very early 4 am even!). As your child's eager face looks longingly out at the skaters on the ice, you're thinking "Hey, even soccer and Little League charge a fee." So where to begin?
"If a kid can skate from one end of the arena to the other without falling down," says Robert Harkins, program director and coach for the Royals Minor Hockey Association in Willowgrove, PA, "I put them in our Learn to Play Hockey program. If not, they sign up for our Learn to Skate."
All rinks offer similar kinds of skating programs that include a group lesson along with admission to a public skate session. At Wintersport Ice Skating Arena, where the Royals skate, this basic program consists of a six-week, one hour per week group class, for a cost of $60. No equipment is needed other than hockey skates, which can be rented from the rink.
Costs, of course, will vary depending on which part of the country you live in. In Dallas, for example, skating school consists of an eight-week program, with a once a week half-hour lesson, for $69 without skates or $64 with skates. The key as a new skater is to get in as much ice time as you can by taking classes and attending public sessions.
The next step is learning the game. "Our Learn to Play Hockey program," continues Harkins, "is nine weeks in length, with one hour of instruction and drills, and also includes admission to the public skate sessions. The cost is $125 and the player is taught the basics of the game: ready position, how to fall down, shooting, stickhandling, and controlled scrimmages."
Dress me up, too
For all this, the player needs the proper gear: helmet, elbow and shin pads, hockey stick, gloves, pants, and skates. While most pro-shops at the rinks carry all this equipment, there are less expensive ways to get it.
"We've got a Donation Bin," says Harkins. "It includes lost-and-found stuff, outgrown equipment, and even my kids' old stuff!
"I had a 16-year-old boy who wanted to learn how to play, so I let him use my old equipment," Harkins recalls. "He'd bring it back a piece at a time as he gradually bought his own gear."
Many sporting goods stores also have used-equipment sections. Others, like "Play it Again Sports," specialize in previously-owned gear. And many hockey clubs have organized "swaps" or sales. New equipment is available from sporting good chains, or, if you're pinching pennies—and in hockey, they can add up!—through mail order catalogues, which typically offer a bit of savings over local Pro Shop prices. Of course, it never hurts to have a good relationship with your local hockey supplier, so factor that in when comparing the value you're getting for your dollar.
If you're lucky enough to live in Minneapolis, America's traditional hockey heartland, some clubs even supply the equipment. That's because many of them are underwritten by pull-tab charitable gambling, which raises enough money to help pay ice and equipment costs. For example, Edison Youth Hockey's director, John Meyers, is quick to point out that "we're a little different from most clubs in the Metro (Minneapolis/St. Paul) area in that we're able to supply the kids with all of their equipment at each level of hockey.
"I ask parents if they have a pair of skates that fit (their) kid," says Meyers, "and not (their) big brothers. And (urge parents) to keep those skates sharp while they're learning."
Mary Trygestad, in charge of buying all of the club's equipment, echoes that sentiment. "I tell parents not to buy skates that a child will grow into. The skates have to fit properly as of right now."
As for the rest of the equipment, she recommends thinking safety, then fit. "You don't have to buy the most expensive pads for little ones just starting out," says Mary. "Learn how to measure properly so that (equipment) fits correctly."
Hockey skates, for example, are sized differently than shoes. Many times you need to go down one or two sizes from your shoe size to get a proper fit.
Parents of young players can use some equipment, too, she adds. "Buy yourself a knee cushion to kneel on, and use the help of a skate tightener key to help lace up your child's skates!"
All told, brand-spanking new hockey equipment can cost upwards of $500, so cutting costs by borrowing, buying recycled equipment or purchasing through lower-priced mail order definitely makes sense.
A league of their own
Now that your player can skate, has the necessary equipment, and has learned the basics of the game, it's time for a league. Most youth hockey clubs offer two types; a House league and, for the most advanced player, a travel league. Obviously, costs throughout the country will vary depending on rink access, proximity, and number of players.
The regular hockey season starts in October and goes through February—and even into March with extended tournament play. During the summer season, look for a "Rink Rat" program near you. Many of these are just drop-in and pick-up scrimmages classified by age groups.
"Kids can sometimes learn more by getting out there on the ice without a coach and freelancing," says Mark Finley, Hockey Director for the McFetridge Center in Chicago. "That's how I learned when I was little. We would play outside and watch and imitate the older kids."
His program offers a weekly drop-in on Sundays from 5:30 to 7:30 am for that kind of play. "It can rekindle your desire to play," adds Finley, "when you can do whatever you want and try out new things."
That desire to try something new can hit at any age. Just ask John Prince, who plays in the Master's Hockey League out of the McFetridge Center. "I got off the couch myself four years ago at age 40," he says, "and found myself playing along side Michel Roy (father of goalie Patrick Roy) in Montreal's Forum against Canadiens alumni like Serge Savard, Jacques Lemaire (coach of the new Stanley Cup Champions), and Yvon Lambert just last year!"
"One of the best parts of the game is the camaraderie," says Steve Demitro, president of the Master's Hockey League and a player on the same All-Star team. He uses a computer system to rate and draft the league's 84 players, resulting in balanced teams where games can be decided in the last five minutes. The cost for a 20-game season is $295, including jerseys.
Young or old, novice or experienced, anyone who wants to skate can find a league to play in for their skill level.
"It's one big, happy world out on the rink," adds John Prince. "You get to meet new people, everyone helps one another, and besides, the elbowing will always keep you awake!" l
This first appeared in the 09/1995 issue of Hockey Player Magazine®
© Copyright 1991-2001 Hockey Player® and Hockey Player Magazine®